BALANCE POINT GOLF AND BODY PEAK PERFORMANCE!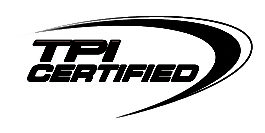 Titleist Performance Institute (TPI) is the world's leading educational organization, dedicated to the study of how the human body functions in relation to the golf swing.
TPI had created an effective way to assess body mechanics to allow a player to swing a golf club in the most efficient way possiple.  Limitations in a players body can adversely affect the golf swing, and potentially lead to injury.
With TPI 's 16 point screening and video analysis, the apporpriate corrective exercises can be given to improve your body swing connection and prevent injury.